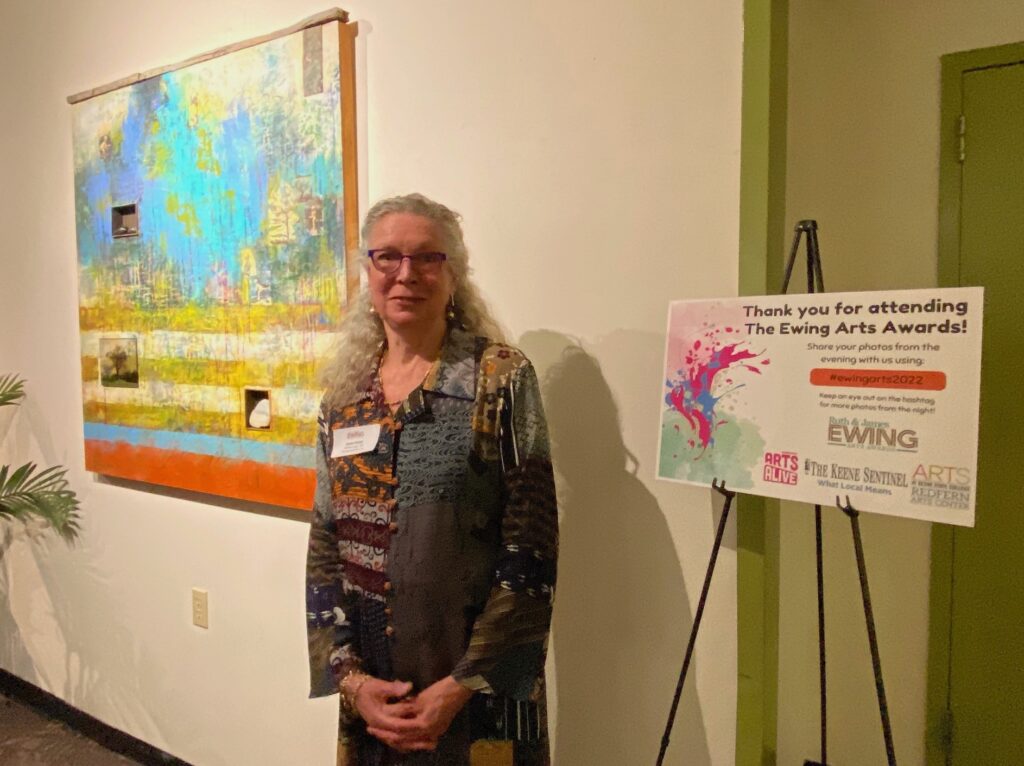 (Keene, NH) Oil and encaustic artist Jessie Pollock of Peterborough is one of 14 recipients of the prestigious 2022 Ruth and James Ewing Arts Awards. Pollock's category is Two Dimensional Art, one of nine categories that was honored this year.
The awards, named after the former owners of The Keene Sentinel and in recognition of the couple's support for the arts, were presented on Thursday, July 21, 2022 at a ceremony at Redfern Arts Center at Keene State College.
Jessie Pollock at the 2022 Ruth and James Ewing Arts Awards where she received an award for 2-Dimensional Art.
Pollock began her artistic life as a sculptor, then as a painter of portraits, still life, and landscapes during the last 20 years. She has found inspiration in landscapes important to her, places in New Hampshire where she lives, in Florida where she has spent winters, and in Italy's countryside, which she has visited.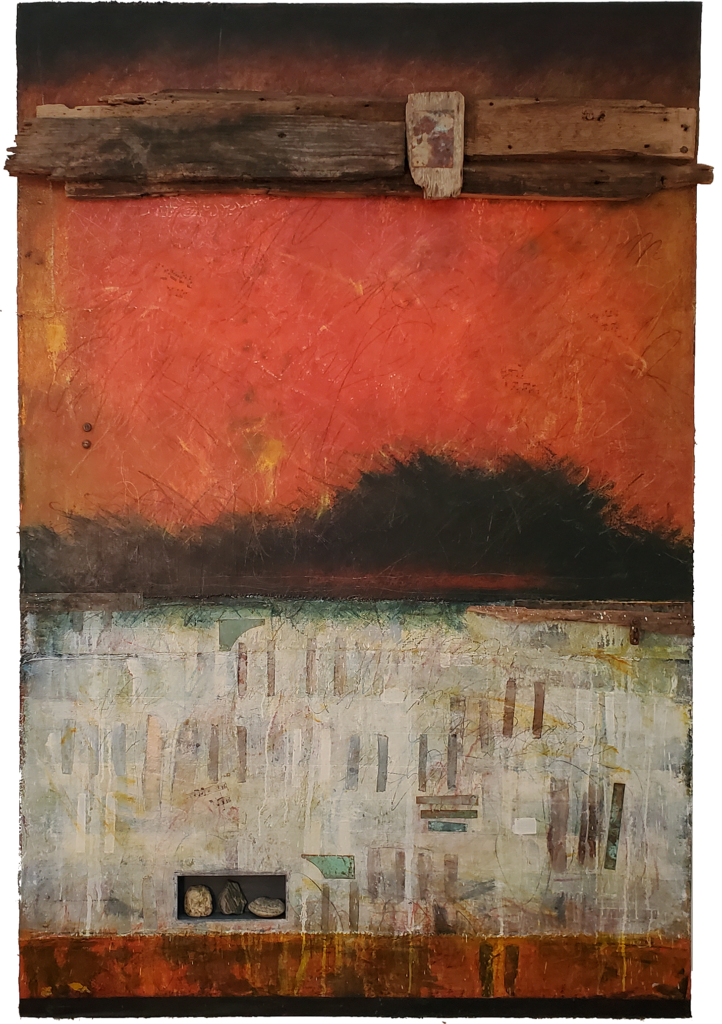 Pollock's series, Vanishing Landscapes, highlights a recent body of work that focuses on the region surrounding New Hampshire's Mount Monadnock, the iconic peak not far from her studio that has attracted artists and writers since the 18th century.
Inspired by our changing climate and the mysterious energy in stones, Jessie's Petrichor series is a new chapter in her homage to rural landscapes that are vanishing every day. To learn more about Jessie Pollock's work and career, visit www.jessiepollock.com.
Image: Vanishing Landscape Red with 3 Stones, 60×42″, oil on panel with wood beam, by Jessie Pollock©2021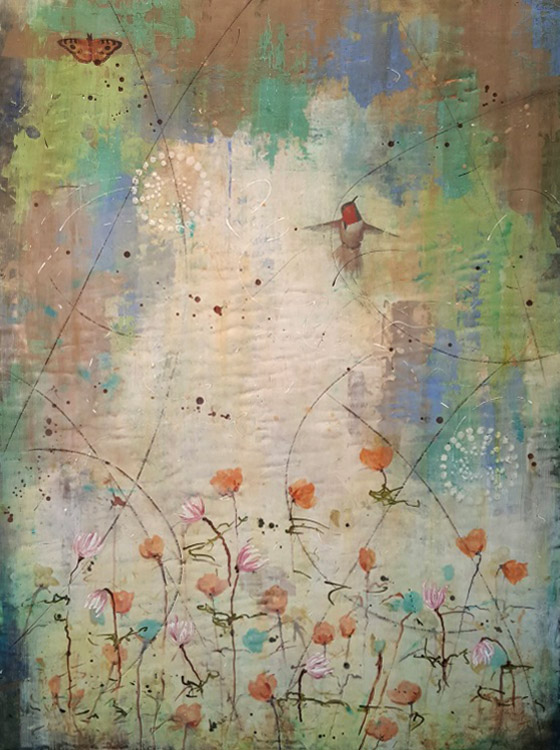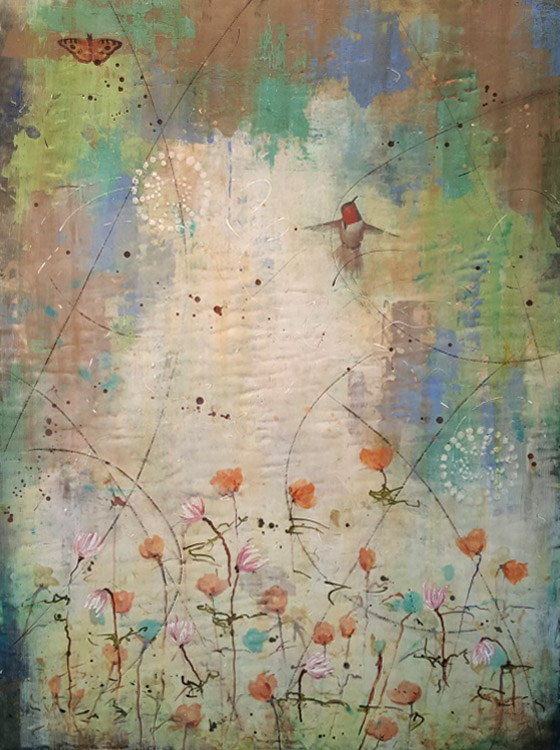 The Ruth and James Ewing Arts Awards, now in their eighth year, recognize excellence in the arts from the Monadnock Region and southern Vermont. More than 100 local artists and arts organizations have been honored over the years. More than 50 submissions were made this year from which the winners were selected.
Information about other Ewing Arts Awards categories and 2022 winners can be found at the Keene Sentinel.
Image: Hummingbird encaustic 48×36″ by Jessie Pollock©2018